L'attuale quadro normativo nazionale relativo alla firma digitale e alla conservazione a norma, sia autentica che sostitutiva, dei documenti digitali è oggi consolidato ed immediatamente utilizzabile da parte delle Compagnie che intendono dematerializzare completamente le loro pratiche.
The current italian legal framework on digital signature and long-term storage, both authentic and substitute, of digital documents is now well established and immediately accessible to Insurers that aim to completely digitalize their documents.

Nel mese di maggio 2013 sono, infatti, state pubblicate le regole tecniche della Firma Elettronica Avanzata che consentono alle compagnie di assicurazione di utilizzare la firma grafometrica del cliente per la sottoscrizione dei contratti e delle polizze assicurative. L'agenzia viene dotata di un tablet per la raccolta del "vettore biometrico" della firma grafometrica, mentre l'agente o la compagnia utilizzano la firma digitale automatica o remota.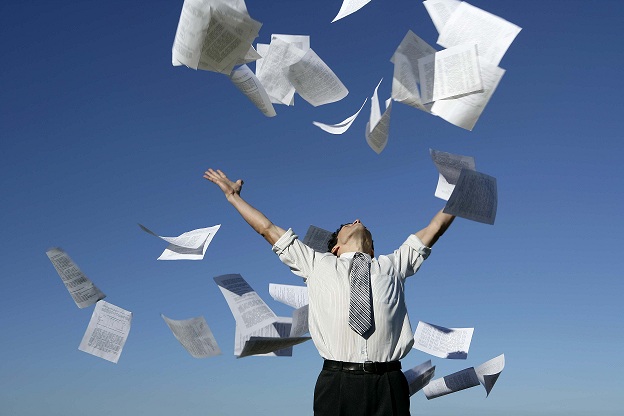 La corretta gestione ed applicazione di questi elementi tecnici e della conservazione a norma dei documenti conferisce a tutti i documenti digitali una validità giuridico-legale immediata e duratura. I vantaggi per l'assicurazione e per le reti di vendita (agenti, broker, bancassicurazione, ecc.) sono particolarmente rilevanti, non solo in termini di spesa per l'acquisto, la stampa e la gestione della carta e la sua conservazione pluriennale, ma anche per l'ottimizzazione dei processi interni ed il loro efficientamento.
Il secondo semestre 2013 è stato quindi caratterizzato dal fiorire di numerosissimi progetti, legati alla conservazione a norma e alla firma digitale. Il sistema della conservazione a norma e della firma digitale, infatti, permette di gestire in modo completamente "paperless" tutti i processi tipici di una Compagnia di Assicurazione: le polizze assicurative, i documenti allegati, i fascicoli dei sinistri e tutti i documenti di tipo amministrativo e contabile (registri, libri, fatture, ecc.).
Per rispondere alle esigenze specifiche della Compagnia Assicurativa Paperless, [pullquote]RGI ha integrato la firma digitale e la conservazione a norma di Unimatica nella propria suite PASS, portando così anche nel settore assicurativo l'operatività "paperless"[/pullquote] sia a livello di agenzia che di Compagnia. RGI si propone alla Compagnia come partner globale per i progetti Digitali e Paperless: dalla fornitura specializzata delle tablet di firma grafometrica a quella della piattaforma di firma e conservazione a norma (sia in modalità SaaS che OnPremises), dalla system-integration a livello di sistema informativo di compagnia e di ramo alla consulenza tecnologica, applicativa e normativa, alla compliance giuridico-legale alla revisione dei processi aziendali.
La firma grafometrica di RGI è certificata dal Terzo Fidato per la generazione e conservazione delle chiavi private di crittografia e oggi garantisce, quindi, alla Compagnia i massimi livelli di sicurezza e di rispetto della privacy.
During May 2013, indeed, the technical rules were published on the Advanced Electronic Signature and they allow Insurers to use the graphometric signature for the underwriting of contracts and policies. The agency shall be equipped with a tablet for the collection of the graphometric signature ("biometric vector"), while the agent or the insurer may use the digital signature, either automatic or remote.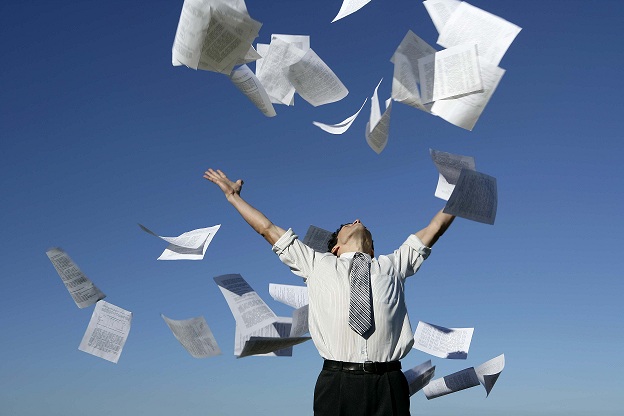 The proper management and application of these technical elements as well as the long-term storage of documents, entrust to all digital documents an immediate and lasting legal validity. Benefits for the Insurers and their sales networks (agents, brokers, bancassurance , etc.) are relevant, not only in terms of cost-reduction for the purchasing, printing and paper management and its long-term conservation but also for the optimization and increase of efficiency for internal processes.
The second half of 2013 was thus characterized by the several projects related to the long-term storage and the digital signature. The long term digital storage and the digital signature allow Insurers to manage in a completely "paperless" way all their typical processes: policies, attachment documents, claims files and all administrative and accounting documents (records, books, invoices, etc.).
In order to meet the specific needs of the Paperless Insurance, [pullquote]RGI has integrated the digital signature and the long-term storage systems of Unimatica the PASS Suite, driving the Insurers towards a "paperless insurance"[/pullquote], both at agency and headquarters level.
RGI wants to be a partner in digital and paperless insurance projects providing: graphometric signature tablets, digital signature and long-term storage applications (available as SaaS and OnPremises), the system-integration with the legacy systems, consulting services for technology application and legal aspects, compliance and business processes analysis.
The graphometric signature of RGI in Italy is certified by the "Terzo Fidato" for the generation and storage of cryptographic keys and it is therefore providing Insurers with the highest levels of security and privacy.