Il 23 febbraio si è tenuto a Milano l'IT Forum, punto d'incontro annuale dei BIG dell'Information Technology a confronto sul tema della Multicanalità dell'Internet of Things, dei Big Data e del Cloud.



Le tematiche dell'evento sono state declinate in quattro sessioni tematiche per evidenziare i trend del Retail, GDO & Fashion, Banking & Finance, Insurance e Energy & Utilities. RGI è stata sponsor della sessione Insurance, partecipando attivamente con uno speech tenuto da Gianluca Verraz, Chief Product Officer di RGI, dal titolo "Going TRA-DIGITALRoad to the new generation of Policy Administration System" riguardante le opportunità del mobile, dell'omnicanalità e dell'omnidevice in ambito assicurativo.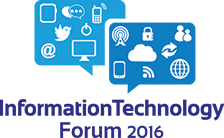 Il CPO ha inoltre affrontato il tema del Tra-Digital, una milestone che, all'interno di una roadmap di transizione dal modello di business tradizionale al modello di business digitale, permette la coesistenza dei sistemi legacy tradizionali con innovativi front end omnicanale e abilita l'evoluzione dei sistemi di Compagnia verso i Policy Administration System di Nuova Generazione.