[:en]The global insurance industry is emerging from a combination of financial chatting and digital transformation.

The sharing economy and the data revolution, with their disruptive concepts of sharing services & goods and pay-per use services, have taken a firm hold in many different sectors, from car sharing to holiday accommodations. This opens exciting new market opportunities for Insurers, as well as important challenges.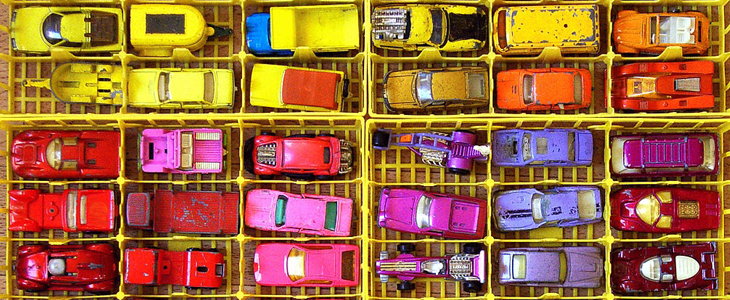 Changes in consumer behaviours and expectations are some of the most challenging topics to keep up with. Consumers ask for lower premiums and more safety on the road, while Insurers need to cover risks profitably.
Successful Insurers of the future will focus on delivering flexibility and personalisation in every aspect of their proposition, from product offerings to service delivery and communications. This requires simplified, transparent and flexible products with dynamic pricing and different payment methods. Insurers who are slow to adapt and innovate will surely be left behind.
So how can Insurers innovate successfully?
Usage Based Insurance (UBI) provides an opportunity for Insurers to tailor the offer according to customers' specific behaviours and usage patterns. Usage-Based Insurance is a recent innovation by auto insurers that more closely aligns driving behaviors with premium rates for auto insurance.
UBI, often called pay-as-you-drive (PAYD) or pay-how-you-drive (PHYD) insurance, offers customer personalized insurance rates that are based on their driving behaviour, rating different factors such as the time of the travel and driving style. To implement a usage-based policy, customers need a tracking device, which could be a telematics device installed by a technician or another one directly plugged by the customer into his car, or again an app installed on a GPS-enabled smartphone.
The tracking device collects data on when, where and how the vehicle is being driven. Typically, it collects information about the timing of the trip, location, speed, acceleration, braking, and other more peculiar characteristics, such as the tendency to swerve, and then transmits the data to the Insurers.
The basic idea of telematics auto insurance is that a driver's behaviour is monitored directly while the person drives. The insurance company then assesses the data and charges insurance premiums accordingly. For example, a driver who drives long distance at high speed will be charged a higher rate than a driver who drives short distances at slower speeds. With UBI, premiums are collected using a variety of methods, including utilizing the gas pump, debit accounts, direct billing and smart card systems.
UBI provides several main benefits:
Reducing customer churn:
UBI provides data on the drivers' behaviour but also about their response to external factors such as road type and speed limits. This will enable Insurers to personalise policies according to the individual driver profiles and offer fairer and more transparent premiums to low-risk customers. Insurers can also transform the way they engage with policy-holders, replacing a once-a-year relationship based on renewals with regular reports, advice and tailored monthly bills. By putting drivers in control of their costs, Insurers can increase brand loyalty, improve customer retention and win new businesses.
Boosting profitability:
UBI can help Insurers to assess risk more accurately and price it into policies in order to both optimise and minimise their exposure. This always ensures them a margin on the policies, and highlights the type of new customers Insurers should be targeting. With a connected device installed in the car, the door is now open for Insurers to charge for value-added services, such as roadside assistance, usage-based maintenance, theft protection and remote vehicle control.
Improving driver safety: 
Since drivers know that their behaviour is being monitored and policies are priced accordingly, UBI can positively influence driving behaviour, therefore reducing the frequency and severity of accidents. Consumers can feel more confidently connected, safe and secure with optional value-added services such as personalised assistance and roadside recovery, or even dispatch of emergency services in case of more severe accidents. UBI also encourages drivers to limit vehicle use, which can help to reduce fuel consumption. This taps into the growing consumer and government interest in lowering fuel emissions and reducing road accidents.
Streamline claims processes:
The data Insurers receive from drivers will enable them to receive information about any accident that might occur and let Insurers know whether their customer was at fault or not, which means they can settle claims more accurately and efficiently. Immediate notification of an accident also means that Insurers can quickly take control of the claim, managing associated costs and customer care. UBI data can also help to reduce costs meaning that in case of ambiguous situations they will know for certain whether a claim needs to be paid or not, while until now this was not necessarily possible.
[:it][:]