La tecnologia digitale abilita nuovi canali di vendita che influenzano significativamente sia i modelli di business di Compagnia che della rete distributiva.
In a context that is steadily changing, digital technology enables new sales models that will influence significantly both the Insurer and the distribution network.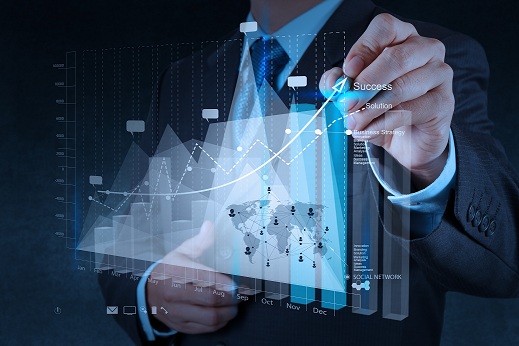 In un contesto in continua evoluzione come quello assicurativo, i canali di vendita alternativi sono diventati un elemento chiave per l'evoluzione del business. Basti pensare, ad esempio, come i canali diretti siano passati dall'essere pure piattaforme informative a vere e proprie piattaforme operative.
L'emergere di nuovi modelli di business e di vendita contribuisce a creare un vero e proprio scenario competitivo multicanale, dove si annullano le differenze tra canali tradizionali e virtuali. Il cliente stesso è sempre più un "digital customer" che si caratterizza per la forte proattività riscontrabile nella combinazione e scelta dei media disponibili, in totale autonomia e soddisfacendo le proprie esigenze.
[pullquote position="right"]L'interoperabilità tra i diversi canali diventa quindi essenziale per migliorare l'efficienza dei processi e perseguire gli obiettivi di crescita aziendale[/pullquote].
Senza un'adeguata strategia multicanale la Compagnia assicurativa va incontro a:
mancanza di efficienza nella comunicazione multicanale;
maggiore complessità nella struttura distributiva;
aumento delle tempistiche nella gestione e raccolta dei dati;
rischio di double-input su canali diversi.
[pullquote]PASS_FrontEndMulticanale risponde alle nuove esigenze di mercato presentandosi come uno strumento tecnico commerciale che unisce i canali tradizionali con tutti i canali di vendita alternativi [/pullquote]come il canale Diretto (polizze on-line), l'Home Banking, l'Home Insurance, l'Affinity Group, i Segnalatori e i Call Center. Il modulo gestisce in maniera sinergica ed innovativa la vendita multicanale dei prodotti assicurativi dedicati alla clientela. L'operatività su ognuno di questi canali è autonoma nella gestione della vendita e del post-vendita, ma al contempo permette di interagire con gli altri canali qualora il cliente desideri perfezionare una proposta e trasformarla in polizza da un canale diverso da quello di origine.
Ad esempio, un cliente potrebbe desiderare di concludere in una filiale o in agenzia l'acquisto di una polizza che era stata precedentemente valutata attraverso il canale diretto.
PASS_FrontEndMulticanale è una piattaforma applicativa adatta alla configurazione di processi e flessibile nella combinazione di layout e sistemi con cui si integra; questo permette di gestire in modo sinergico e innovativo la vendita multicanale dei prodotti assicurativi.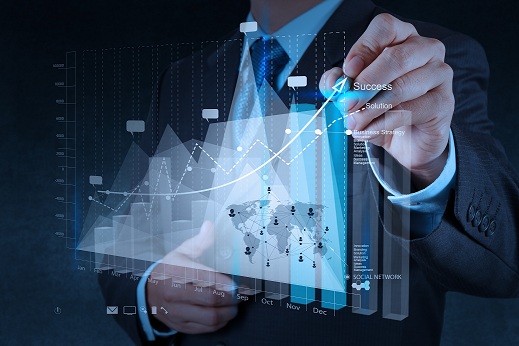 The alternative sales channels have indeed  emerged as key focus for sales evolution, for example direct channels are evolving from information only, into information and transactions platforms. New business models and sales organizations are emerging as well, in a true multichannel competitive environment, where there is no more distance between traditional and virtual channels. The insurance customer itself is evolving, with new behavioral and transactional requirements: the insured is becoming a "digital customer", he is technological smart and thus more proactive in the selection of the available media.
[pullquote position="right"]In this scenario the interoperability of multiple channels is needed to generate improved efficiency and carry out growth objectives[/pullquote].
The challenges to overcome are thus  related to the following issues:
Cross-channel communications inconsistency;
Increased complexity of the distribution structure;
Waste of time spent on administration and data collection;
Risk of double-input on different channel.
[pullquote]PASS_FrontEndMultichannel was in fact created to provide a technical aide to capture new sales opportunities by exploring all the alternative sales channels[/pullquote], i.e. direct channel, home banking, home insurance, affinity groups, lead providers and call centers, in addition to the traditional channel.Operations on any one of these channels may be autonomous as regards sales and post sales management but, at the same time, it could be possible also to interact with the other channels if the customer wants to accept a proposal and convert it into a policy through a channel other than the one where it originated.
For example, a customer might want to conclude in a branch office or an agency the purchase of a policy that had been previously assessed through the direct channel.
The product enables new collaborative models  among sales channels, leading to new collaborative model between agencies and brokers, as well as among web, agencies, bank branches, single-company agencies and multi-companies agencies. It also allows for new sales and post-sales models, greater ability to enable mobile insurance management, and the use of web browsers integrated with agents/brokers back office.
PASS_FrontEndMultichannel manages the multichannel sales of insurance products in a synergic and innovative way. The core module is an application platform that is suitable for accommodating process configurations and flexible in configuring the layouts and systems with which it will have to integrate.