Market conditions in the P&C and life insurance industry remain highly competitive, and the pace of change is accelerating rapidly due to consumer change, technology advancements, and emerging competitive threats.

All of these factors are resulting in a more digital market, where new business strategies are required, as well as a customer-centric culture that is more in tune with consumers' lifestyles, attitudes and behavioral changes. Both digitalization and customer-centric strategies are new to the industry, and they often require a difficult transition for traditionally operated companies.
To help insurers navigate this marketplace, Gartner has identified the 10 business trends that have the most profound impact on competition, competitive advantage and long-term success in 2014.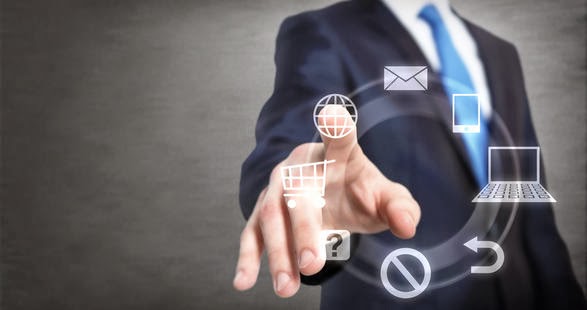 1. Digitalization: IT investments in digitalization will primarily focus on three areas: digitalization to leverage data in real time, increasing use of paperless processing and strengthening of electronic channel capabilities. Digitalized insurers will achieve a competitive advantage over non-digitalized insurers because the use of a broader range of innovative technologies will make them more responsive to customer needs and allow them to seize new market opportunities faster.
2. Rising Cost and Complexity of Regulatory Compliance: Insurers' investments in enterprise risk management skills will increase enterprise wide. This represents a significant development because Gartner estimates, based on client interactions, that insurers are already spending as much as 30% of their annual IT budgets on risk management, disaster management and compliance. Also, investments in better data quality and governance will be needed because regulations increasingly require a higher degree of automation and scalability.
3. Information Intelligence and Business Analytics: Rising data demands, including high-volume processing, unstructured analysis and real-time model execution, will require the deployment of new technologies including text analytics, social analytics and in-memory computing. Business users will need new key performance indicators to measure operational and value of core business processes, such as claims or product development.
4. Ramping Up for Growth: The need to support growth with new products and markets, and to defend against new competitors, is accelerating the levels of investment in packaged core solutions — especially policy systems with strong product management functionality. This is also driving core solution vendors to enhance their ability to support multiple currencies and languages, even if they have historically served customers in only one region.
5. Extending the Value Chain via Business Process Outsourcing: Leveraging platform-based BPO providers (i.e., BPO companies that offer BPO services plus host the core administration system that supports policy issuance/servicing) will allow insurers to launch new products faster than modernizing older legacy systems to make them able to support new products that differ significantly from traditional products, such as telematics insurance products or those offered through new channels that have not been supported previously. This will result in faster time to market and greater competitive advantage.
6. Customer Experience Management: The need for all processes to be customer-centric will drive investments in BPM solutions capable of modeling and executing new processes for customer-facing channels. New marketing and branding initiatives will require investments in new media, channels and technologies to support marketing.
7. Improving the Underwriting Discipline: In response to increasing demand, the number of available packaged P&C insurance solutions for underwriting workstations has increased significantly in 2013 and 2014. The improvement of electronic underwriting engines, better technology interfaces to evidence providers, more innovative use of underwriting data and new product designs such as simplified issue products will fuel new underwriting models.
8. Distributor Loyalty and Effectiveness: The competition to win over agent loyalty will intensify in the next few years as the range of services and technologies insurers offer to their agents becomes standardized. Insurance CIOs will deploy software to agents that leverages the benefits of mobile devices, improves use of social media, delivers better interactions with consumers, creates easier connection with home offices and delivers other productivity improvements during the next several years.
9. Product Innovation and Expansion: Many insurers, focused on better meeting their customer needs through an improved customer experience, will roll out new products, especially to niche or affinity markets. These will be targeted at meeting the needs of a group of individuals who have similar lifestyles or life events, rather than to the mass market. Because many of these are technology-based or launched using new distribution channels (for example, direct channels for life insurance), they will help these insurers to promote a more modern and sophisticated brand image.
10. Distribution Growth: Insurers and agents will begin to share data with one another to identify opportunities among their existing clients and anticipate service needs. Insurance CIOs will be required to create an IT infrastructure that supports data sharing and analysis. Insurance CIOs will be pressured to support mobile communications, social media, cloud computing and data, which will increasingly be recognized as essential considerations for every business process.