Thanks to its experience on the market and regular analysis of technology and the insurance sector, RGI Group continues to expand its know-how day by day in order to offer products, services and opportunities that match the needs and requirements of customers.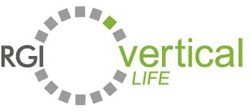 Inspired by RGI Next, the by now familiar corporate event the third edition of which will be held in October this year, RGI Group has created a new season of events dedicated to specific insurance market themes, including:
Technology webinars, periodic online update sessions on specific themes, lasting at most one hour
RGI Lunch, a working lunch of about two hours for a limited number of participants at which innovative trends in the world of insurance are discussed
RGI Next, the corporate "must-attend" event where technological best practices are defined and analysed, together with the challenges and opportunities presented by a changing world
These events have marked the first steps in creating a network of specialists who can share innovative solutions and trigger a virtuous exchange of knowledge in the field of insurance and technology.
The first appointment of this new class of events is RGI Vertical – Life: changes and opportunities on the Life market, with a panel of direct testimonials relating to the RGI Group Life solution.
RGI Vertical – Life is an event for specialists, targeting those responsible for the Life branch in all insurance companies and anyone in any way concerned with the Life insurance business.
RGI Vertical is the novelty of the year, a new generation of RGI Group special events dedicated to analysis and innovation of business lines in the insurance world: Life, P&C, Claims, Brokers, etc.
Each RGI Vertical will be dedicated to a specific theme regarding the insurance market and will represent a further opportunity to examine hot topics and market trends.
RGI Vertical – Life is scheduled for May 16th, at the hotel Château Monfort in Milan.
The programme for the event, in the form of a half-day meeting, will be as follows:
09.30

Registration and welcome coffee

10.00

Opening keynote speech (Vito Rocca, CEO, RGI Group)

10.20

Market focus

10.45

Technology Show

11.45

Top Stories

Emanuele Marsiglia (DG – BancAssurance Popolari)
Francesco Massari (CIO – HDI Assicurazioni)
Carlo Menozzi (DG – Credem Vita e Credem Assicurazioni)
Sergio Miedico (CIO – Uniqa Assicurazioni)

12.45 LIGHT LUNCH
To register: www.rgigroup.com/rgi_vertical_life